How Is Your Home Doing This Winter?
Winter in New England is in full swing…brrrrr! It is important to get your home protected from cold temperatures, snow, and ice. The Farmer's Almanac is predicting bone-chilling cold and snowstorms this winter. Is your home ready?

Use our Winter Home Checklist to find out! At Coastal Windows & Exteriors, we provide our customers with energy-efficient, durable, and beautiful windows, roofing, and vinyl siding. Protecting your thermal envelope is our #1 priority- as this prevents high energy bills & makes you warm in your home!
If you would like a FREE estimate for new Roofing, Vinyl Siding, or Windows, click here or call 978-817-7072 to get in touch with us.

Protect Your Home This Winter: Your Winter Home Checklist
Do You Have High Energy Bills?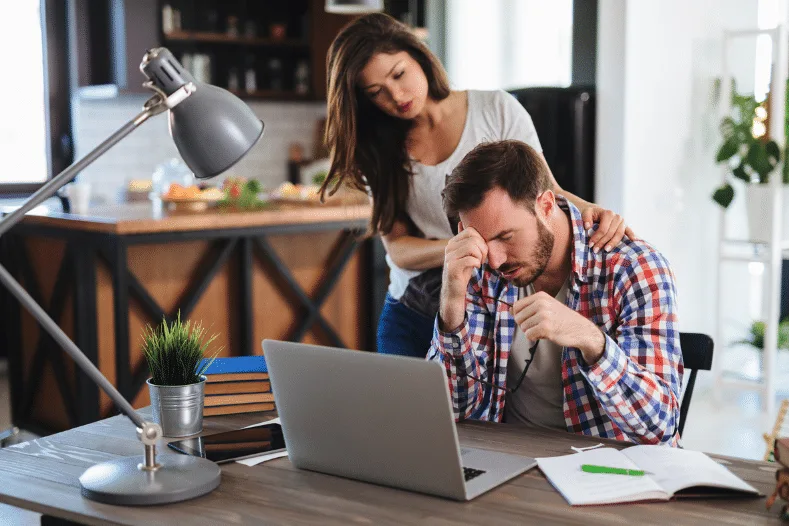 Are your energy bills high? If so, this is a sign that your house's thermal envelope is not adequately sealed. This will result in hot air entering during the summer and cold air during the winter.
Having energy-efficient windows will save you money on your energy bills year after year with their lowest air infiltration rate in the industry.
Signs that You Need New Replacement Windows
Does your home need new windows? Replacing your windows can help save you over $500 per year on your energy bills, according to the Department of Energy.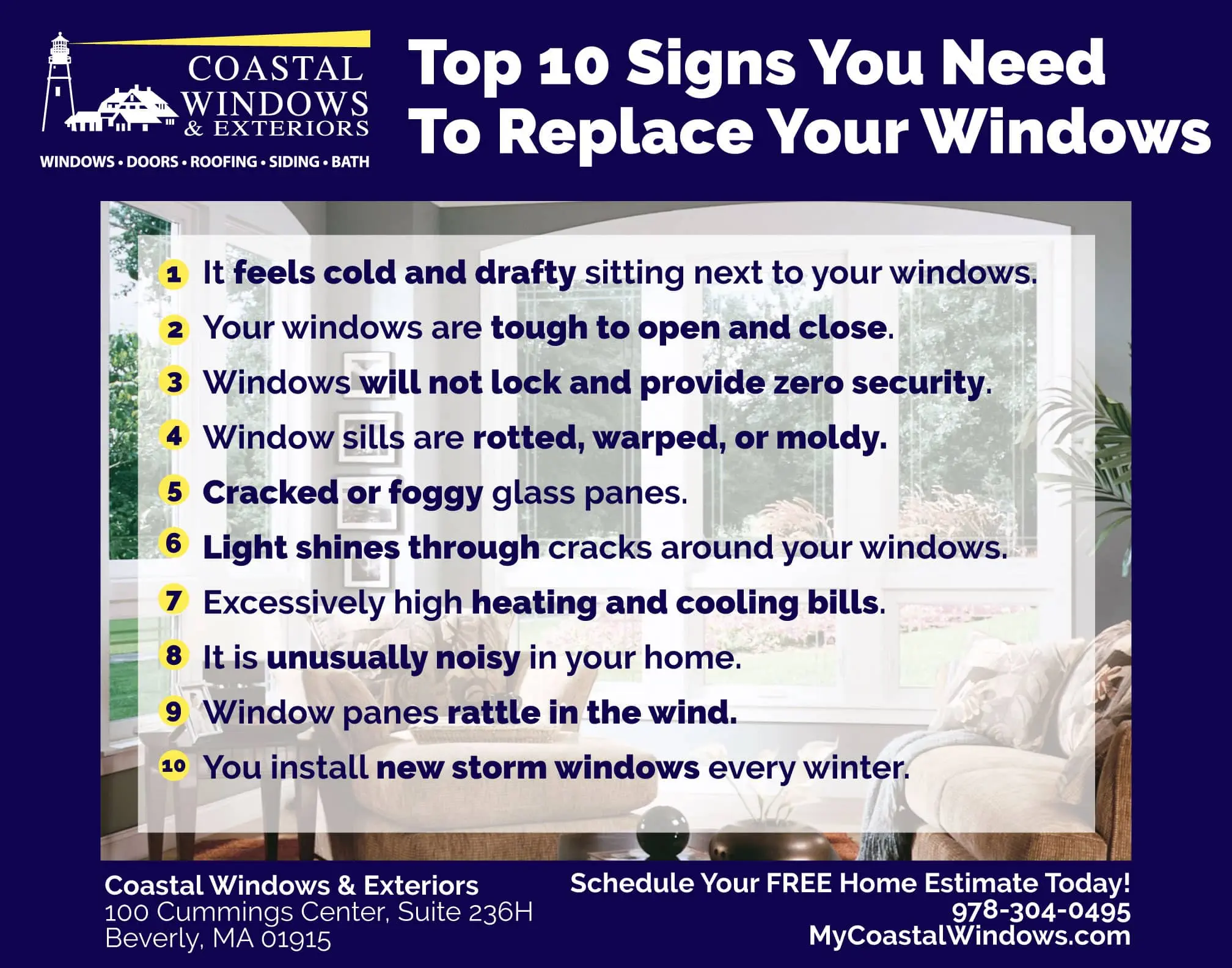 Energy-efficient windows have the following criteria:
Energy-efficient gases argon and krypton insulate the windows, preventing heat loss
Foam-filled vinyl frames to further prevent heat from escaping
Low-e application which allows the sunlight to naturally heat your home in the winter
Low air infiltration ratings, ensuring that the window creates an airtight seal
Professional installation for top performance benefits
Do You Have Drafty Windows?
Do you feel drafts when you stand near your windows? This is a sign that your windows are not tightly sealed. Poorly sealed windows are usually the result of low quality or age. Our high-performing windows have double or triple-paned glass containing an argon or krypton gas, advanced polyurethane frame insulation as well as triple weather-stripping seals for top efficiency performance.
These windows will make your home warmer and more comfortable while lowering your energy bills. Are you dealing with drafty windows this winter? We invite you to check out our extensive blog that's all about air infiltration, energy loss, and drafty windows in the winter.
Click here to learn more: Dealing with Drafty Windows? How to Prepare Windows for Winter
Signs You Need A New Roof
Curling, missing and buckled shingles are only several signs that you need new a new roof. Below, you'll find 10 additional signs that a new roof replacement is necessary.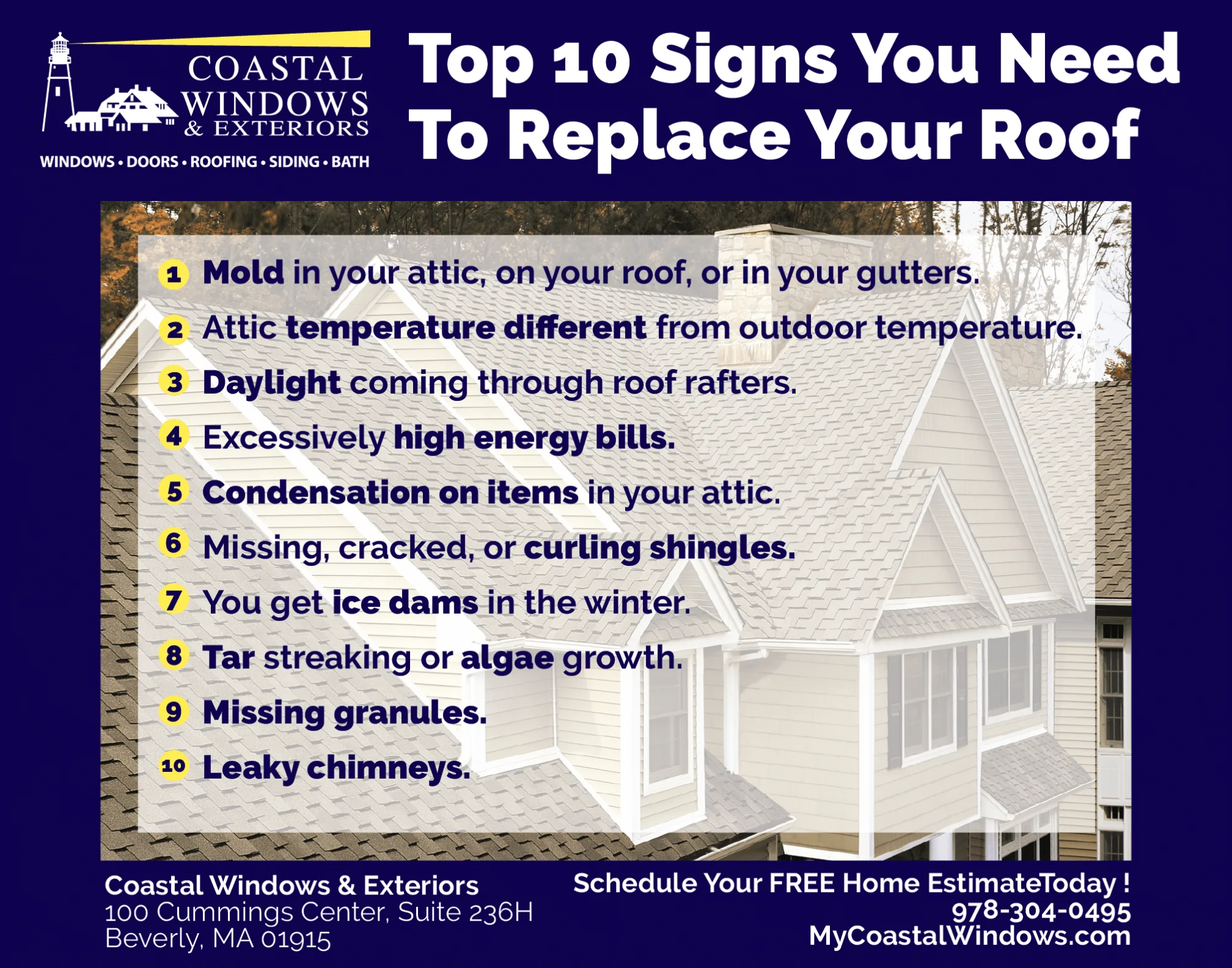 Are Your Roof Shingles Curled, Missing, or Buckled?
Stand in your yard and look up at your roof. If you see curled, missing, or buckled shingles, this is a sign that your roof has aged and may be exposed to the elements, especially rain, snow, and wind which can cause mildew and mold and wreak havoc in your home including ice dams as well.  In fact, your roof may be prone to loose shingles during storms with strong winds.
Is Your Siding Chipping and Peeling?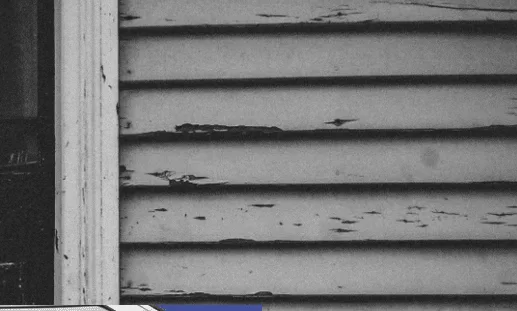 If your siding is chipping and peeling, it's time to think about vinyl maintenance-free siding. Especially if you have high energy bills, think about having foam enhanced siding which protects heat and energy from escaping through your home's walls. This cuts down on the energy you lose- keeping heat where it belongs…inside your home. Vinyl siding never needs painting, won't warp, buckle sag- always looks fresh!
Did you Know That Vinyl Siding is Energy-Efficient?
A home's energy efficiency can be improved with insulated siding by reducing thermal bridging. The studs of your home allow heat to pass through them and represent up to 25% of the wall surface in the average house. Imagine an entire wall without any insulation!
By reducing thermal bridging, insulated siding acts as a blanket of continuous insulation that keeps homes cool in summer and warm in winter, enhancing energy efficiency. 
Is Your Attic the Same Temperature as Outside?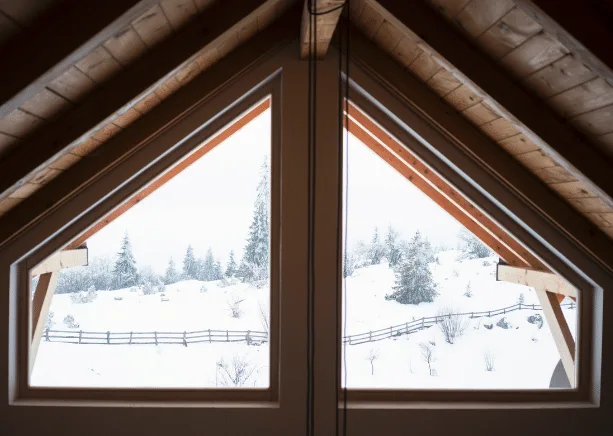 Go into your attic and compare the temperature to that of outside. A properly ventilated attic will be the same temperature as outside. If your attic is warmer or colder than outside, this means that there is not enough airflow in your attic.
Outside, do you see blistering or peeling exterior? This is another sign that your attic is not properly ventilated. A poorly ventilated attic will cause the temperature of your attic to skyrocket during the summer and dramatically drop during the winter, impacting the temperature of your whole home and increasing your heating and cooling bills.
The air in your attic needs to move and if it doesn't the buildup can damage your shingles. An attic without good ventilation is usually the result of an old roof that wasn't properly ventilated and may indicate that your roof needs to be replaced. Make sure you have a vapor barrier and the appropriate amount of roof vents for your home. Not sure, contact us and we can help.
Winter Home Checklist: Replace Your Roofing, Windows & Siding Now
At Coastal Windows & Exteriors, we want to help you make sure your home is protected this winter, making your home as energy-efficient and safe as possible. Need financing help? We got you covered.
We offer 0% financing plans along with other promotional options.  If you would like to discuss your home exterior project and financing, click here or call 978-817-7072 for more information.