Winter can be a beautiful time of year here in New England, but if you're not prepared, it can also cause some major headaches for your home as well as energy loss.  There are a lot of common winter weather woes that you need to keep in mind, helping you to prevent issues ranging from leaky roofs to ice dams.
This Article Will Discuss:
PSA: We install all exterior products during the winter! Don't wait until Spring to get started. Beat the rush and upgrade your home now with energy efficient replacement windows, vinyl/Hardie siding, and entry doors.
1. Damaged Exterior Siding
The state of your exterior can make a major difference in home performance. If you haven't had a look at your siding recently, these are a few woes to watch out for:
Chipped, peeling, or cracked siding: This applies to both wood siding and poor-quality vinyl. Bad quality vinyl can come loose and crack in a wind storm, or chip and peel from exposure to the sun. When vinyl siding or wood siding cracks, it allows moisture to seep inside.
Loose panels: Another potential winter woe is loose siding panels. When siding panels are peeling away from your home, this is an easy entryway for moisture. Moisture damage can result in mold entering your home and causing the walls to become soft or rot.
Rotting wood: Rotted wood siding is one of the worst winter woes you can come across.
This is one of the first issues that you'll want to address before winter arrives. New vinyl siding installation during the winter can pose a problem when it gets too cold, so book your appointment as soon as possible. You can also keep the charm of your New England home by choosing vinyl siding that looks like wood.
2. Drafty Windows
Drafts coming from your windows can account for significant energy loss. In fact, a 1/8th" gap can let as much air inside as 2.4" hole in the wall. Picture a hole in your wall that is small enough for a mouse to squeeze through. You can imagine how much energy is lost over the winter with even the smallest gaps.
Drafts in your windows are sometimes detectable by hand. Simply putting your hand in front of your window during a drafty day can have you feeling cold air. According to Energy Star, you can also light an incense stick and pass it along the edge of your windows.
There are several areas of the window where energy tends to escape. This includes the sash, the sill, and where the sash meets the sill. When you're looking for drafts, these are the best places to start.
Pay attention to air infiltration ratings for new replacement windows. The average ratings range from .12 to .30 CFM in brands such as Pella and Anderson. However, Coastal Windows & Exteriors has one of the highest air infiltration ratings in the industry at .01 CFM. This is the difference between windows leaking 24 air cans of soda per minute vs. .8 air cans of soda per minute.
Keep in mind that professional window installation is key to keeping your home draft-free. Do not take a DIY approach to window replacement in MA, especially during the winter!
3. Foggy Windows
Drafty windows aren't the only winter weather woe that you need to worry about. Foggy windows are a sign of performance failure for your windows as well.
Condensation in the winter is normal. There is a problem with your windows when the condensation does not wipe away.
Failed window seals indicate that energy-efficient gases Argon and Krypton as no longer insulating your windows.
Check your manufacturer's warranty for coverage on foggy windows. Foggy windows in the winter will need replacing. Unfortunately, there is no other fix for this situation.
4. Inefficient Roofing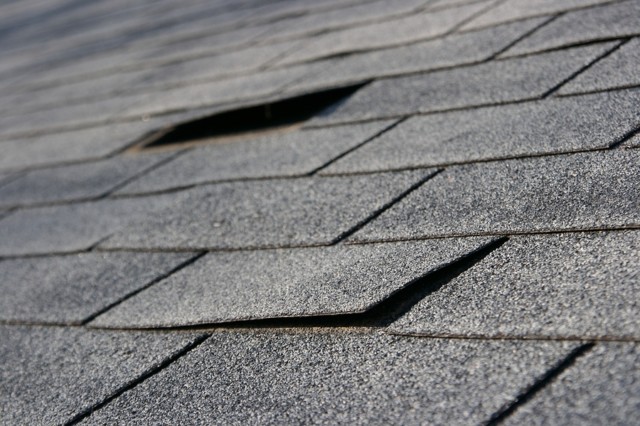 Homeowners might not think much about roofing in terms of energy savings, but the truth is that this is a significant area of energy loss during the winter. You can lose more than 25% of your heat during the winter which leads to skyrocketing energy bills.
Make sure there are no loose or missing shingles. Loose shingles are an easy entry point for energy to escape. If they blow away in the wind, this exposes even more of your roof to the elements–including moisture.
Address leaks in the roof. Eventually, those leaks can cause the wood inside your attic to chip and even rot. This is a costly upgrade and you're much further ahead by investing in new roof replacement.
Equip your roof with proper ventilation. Insufficient ventilation will result in a lot more issues than energy loss. If your roof gets too warm, it will melt the snow and result in ice dams. Ice dams can pull your gutters and even part of your roof off of your home.
Prevent Energy Loss with Coastal Windows & Exteriors
Luckily, you don't have to deal with these winter woes and high energy bills this winter. As one of the best window and roofing contractors in MA, we help homeowners throughout our area make their homes more energy-efficient and beautiful. When you're ready for a replacement windows quote, roofing quotes or vinyl siding quotes, contact us now by calling 978-304-0495.