Beautiful Curb Appeal with High-Performance Roof Installation in Peabody, MA
Peabody Roofing Company Prevents Leaks in Homes of all Architectures
Feel pride in your Peabody, MA home with impeccable quality roof replacement by Coastal Windows & Exteriors. When you choose a new roof, it's more than just a shield from the elements. That's because a new roof protects what matters most to you for an entire lifetime.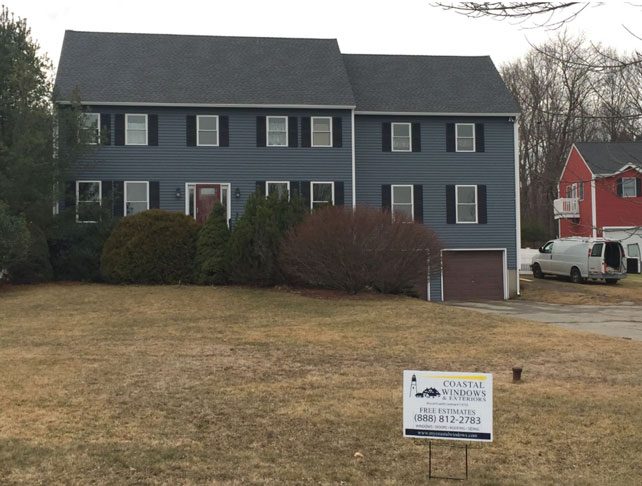 Offering quality asphalt GAF roofing systems, you'll have peace of mind knowing that your home has superior protection against every type of element. Our roofing also comes equipped with unlimited wind warranty protection.
Feel protected and prepared with a new roof, providing you with a lifetime of benefits such as:
Roof installation provides total protection for aspects of your home such as the attic space, chimney, and more

This protection serves you through all types of weather, potentially

saving you thousands of dollars in damages and repairs

Prevent ice dams on your roof which can destroy the shingles and the gutter system

Have peace of mind with a

25-year labor workmanship warranty as well as a transferable lifetime shingle warranty 

New roof installation in Peabody is an investment to serve you for life

"Coastal Windows & Exteriors replaced my roof. They met with me and discussed options and pricing. About a week after signing the contract, we had a big rainstorm and I had water running down an interior wall. I called them and they were there within an hour to tarp the roof at no extra charge. When they did the replacement, it was done in a day. They left my house and yard cleaned up and the roof has been excellent." -Anne V.
Boost Your Home's Value in Peabody
Did you know that new roofing gives one of the top return on investments for all home improvement projects? Peabody homeowners can enjoy an ROI of up to 65% for new roof installation! Not only will you get a top return on investment, but roofing can also help improve home value.
How does roofing help improve home value? Roofing helps improve home performance and efficiency through every season. Meanwhile, an array of shingle color selections easily amplifies your curb appeal.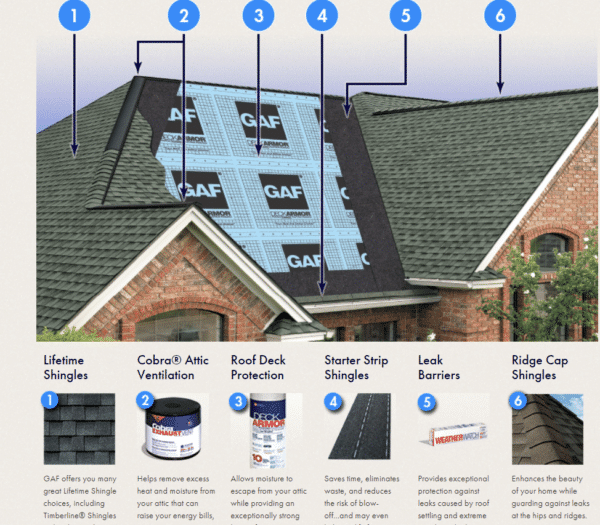 Get a Free Estimate Now!
Simply fill out the form below or call us at (978) 304-0495 and a team member will be happy to help!
Get an estimate now for your replacement roof in Peabody!
Call Now For a Free Estimate!
(978) 304-0495
What are the Components of a Roofing System?
There are several types of roofing systems, but how is our GAF asphalt roofing system engineered for superior performance? Careful thought and craftsmanship is put into every layer of the roof. After all, you should never need to worry about the next rainstorm or draining your bank account for old roof damage and repairs.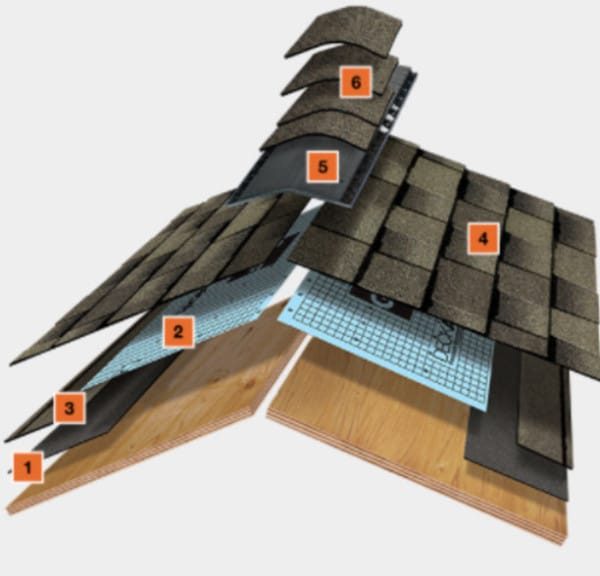 These are the building blocks of a top-performing roof:
Roof deck protection

works against moisture infiltration 

Leak barrier protection

keeps leaks at bay and reduces the likelihood of ice dam formation, which can

result in a lot of stress and costly repairs 
Starter strip shingles

prevent shingle blowoff which exposes your roof to moisture damage 

Cobra attic ventilation

achieves the adequate balance of airflow in the attic space, keeping it at an ideal temperature to prevent ice dams and keep your home comfortable.

Attic ventilation reduces mold and mildew growth which may directly impact the health and wellbeing of your family. 
Ridge cap shingles serve

as the cherry on top for additional protection from leaks along the hips and ridges
New roofing serves as incredible protection from the weather. As natural gas and electricity prices skyrocket, a new roof provides peace of mind for your home's performance. 
Do I Need to Replace My Whole Roof or Can I Just Repair It?
We can't provide a custom answer to this question without seeing your roof in person. However, there is a difference between roof replacement and roof repair.
Roof repair is viable in some situations, especially if the roof is new and under warranty. However, if the roof is older than 10 and you are experiencing algae/mold growth, ice dams, and high energy bills, roof repair won't make much difference. This will ensure that the entire roof is warrantied and each component is consistent in quality.

Is Your Roofing Environmentally Friendly?
Sustainable roofing is important to many Peabody homeowners. While our roofing is a petroleum product, we use recyclable materials along with anti-reflective properties. These efforts allow us to keep as much of our roofing out of the landmine at the end of its lifespan. We take our Zero-Waste-to-Landfill initiative quite seriously!
Meanwhile, our GAF roofing shingles use advanced protection shingle technology which further reduces the need for natural resources during engineering.
"From the moment we met Tim and Terry we knew this is the kind of company we wanted to work with. They came to our home to help us make a decision on a new roof. They were very knowledgeable and I might add that they were very funny. We have signed with CWE and are waiting for our new roof to be put on. Thank you again Tim and Terry for making it so easy :)" -Connie P.
How do I Find a Reputable Roofing Company in Peabody?
Roof installation is a service as well as an experience. The truth is that your roof is only as good as its installation, and it's critical that you find the correct roofing contractor to get the job done. 
What makes Coastal Windows & Exteriors a roofing company that Peabody homeowners trust?
We are a

Qualified Remodeler Top 500

company, ranking 1 out of 4 in the state of Massachusetts

Window & Door Dealer Award

, another prestigious recognition provided to only 8 companies each year

We're the only

roofing company in New England

making the list for Remodeling Magazine's Big 50 Company, displaying excellence in customer service and leadership

We strive to help our community, donating over $150,000 in products including free

roofing for veterans

We were featured on A&E's Flipping Boston

We are a GAF Master Elite roofing contractor! Only 2% of roofing contractors receive this title, showcasing that we are always on-trend with the latest roof installation trends and techniques.
Get a Free Quote for Roof Replacement
Are you a Peabody neighbor with pride in homeownership? Please contact Coastal Windows & Exteriors for a free estimate on roofing. We are the preferred local roofing company, ready to serve you with nothing less than excellence. Our roofing includes a 25-year labor warranty and a lifetime transferable shingle warranty. Join countless other Peabody homeowners who we've had the pleasure of working with and providing new roofing that lasts for life!
We also provide homeowners with replacement windows, vinyl siding, and exterior doors, engineered and installed for a lifetime of performance.